16 Apr 2019 | 13:30-19:00 | @ Kaufleuten Zurich
International audience
200-300 participants
Business Angels, VCs, Corporates
Swiss Startups
Early & Later Stage
Deep Tech
5 Tracks
General Assembly
Keynotes
Soapbox
-Startups
-Investors
-Supporters
1:1 Meetings
Welcome Address & Keynotes
100 seconds, NO slides

Startups, Investors, Corporates and Supporters can apply for it.
1 : 1 Meetings
Meet with Investors, Supporters and other Startups.
30 Tables
12 minutes (9 minutes talk and 3 minutes for switching)
Max. 6 meetings per participant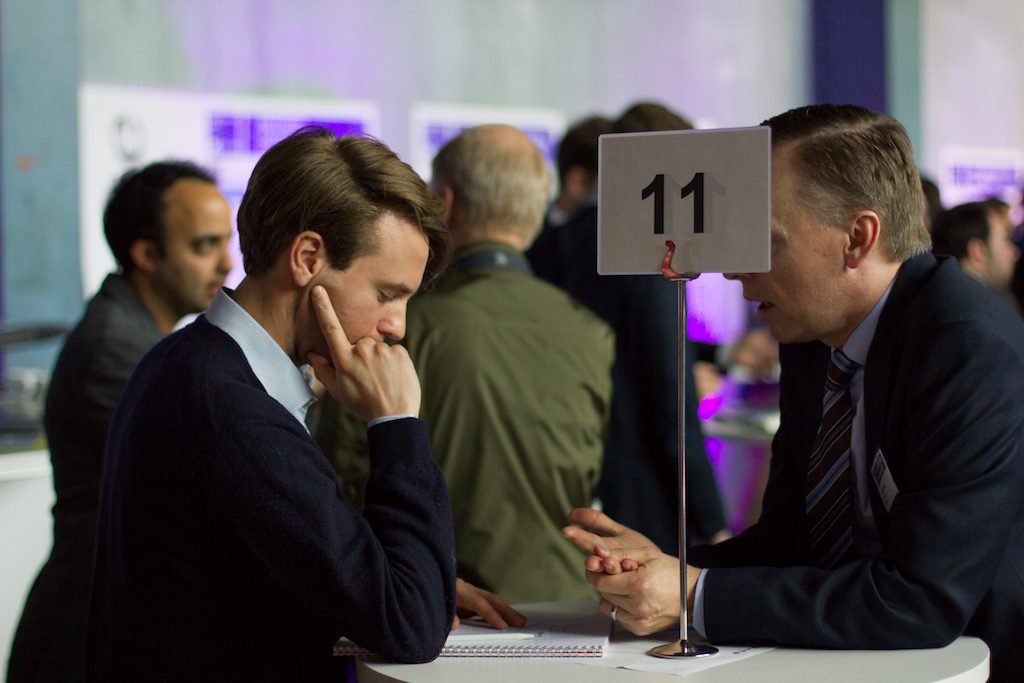 1. Plan your Attendance
You must choose to have 1:1 meetings that you can book them.
2. Setup or update your Profile
Create your profile that will be visible to all attendees. It is your Businesscard and should include what you are looking for.
3. Browse profiles of all Participants
Find out who else will be at the event and who you would like to meet.
4. 1:1 Meeting requests
Send 1:1 meeting requests to other participants during the booking period or at the event itself.
5. Feedback request
Either your 1:1 meeting request is accepted or rejected. Otherwise it remains pending.
6. Personal 1:1 meeting schedule
Check your actual 1:1 meeting schedule on the event App.
Venue
Kaufleuten – Pelikanplatz 8001 Zürich, Switzerland
Monthly Newsletter Subscribers